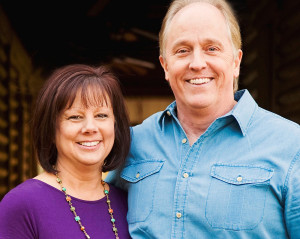 Dr. Scott J. Teutsch, Trainer
Scott Teutsch received his undergraduate degrees from Louisiana Tech University. He began ministry while an undergraduate serving as a music/youth pastor at New Sarepta Baptist Church. Upon completion of his undergraduate work, Scott completed both a Masters of Divinity and Doctor of Ministry degrees from The New Orleans Baptist Theological Seminary. While in seminary, Scott pastored Pilgrim's Rest Baptist Church in Doyline, LA., and the New Sarepta Baptist Church, Sarepta, LA. It was during Sarepta/Seminary years that Scott was highly influenced by the mentoring of a church member, IMB Missionary Monda Marler and Seminary Professor, Dr. Leon Hyatt. Missions became a part of his spiritual DNA.
Scott pastored Eastwood Baptist Church for 21 years. It was during these years that Scott forged ahead helping plant 11 local mission churches, adopt unengaged, unreached people groups, develop the first of its kind Meadowview Missions Incubator, all the while making disciples weekly through personal mentoring and serving as Adjunct Professor for New Orleans Baptist Theological Seminary.
He is married to his high school sweet heart Lisa and they have three children. Lisa teaches a Bridge Class (4 year olds) at Providence Classical Academy in Bossier City, Louisiana. Currently Scott is pastor of the Trinity Heights Baptist Church in Shreveport, Louisiana.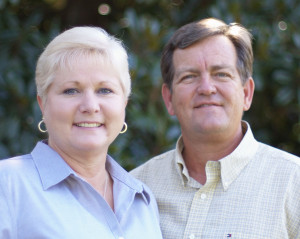 Rev. Alan Brown, Trainer
Alan grew up in a pastor's home in various small towns in northeast Louisiana. After graduating from West Monroe High School, he briefly attended Louisiana Tech and then began a career with Brookshire's and Super One Foods that would span 21 years.
After being transferred to the Shreveport area, Alan and family were active members at Western Hills Baptist Church. It was in a 1996 Masterlife discipleship class that Alan clearly heard and responded to God's call in his life to missions. Eventually resigning from his job as store manager, he completed undergraduate and graduate degrees from New Orleans Baptist Theological Seminary, while serving five years at Eastwood Baptist Church in Haughton as Minister of Missions. While at Eastwood, Alan lead teams that planted several churches in the Shreveport/Bossier area and lead international and domestic volunteer missions trips. During his NOBTS days, Alan and Donna applied and were appointed by the International Mission Board as missionaries to Mexico.
After serving for 12 years as church planters and mobilizers in Mexico, the Browns accepted the voluntary retirement initiative announced by IMB in late 2015. They transitioned back to the Shreveport area to continue ministry to Spanish speaking people.
Alan is married to Donna, his wife of more than 40 years. They have two children and three grandchildren. Alan is currently serving as the Pastor at Plain Dealing Baptist Church in Plain Dealing, Louisiana. Alan is bilingual in English and Spanish and enjoys hunting, fishing, and shooting. He is a licensed amateur radio operator and enjoys tinkering with electronics. Donna enjoys being a wife, mom, and grandmother.